SUNECONMain products
We handle metal surface treatment agent "SUNECON" series such as rubber mold cleaner "KR-303".
For over 50 years since 1962, we have developed and produced products that fits the needs of manufacturers. We have been working on material evolution and environmental issue concerning the surface tratment agent in the perspective of manufacturers. Please fell free to contact us.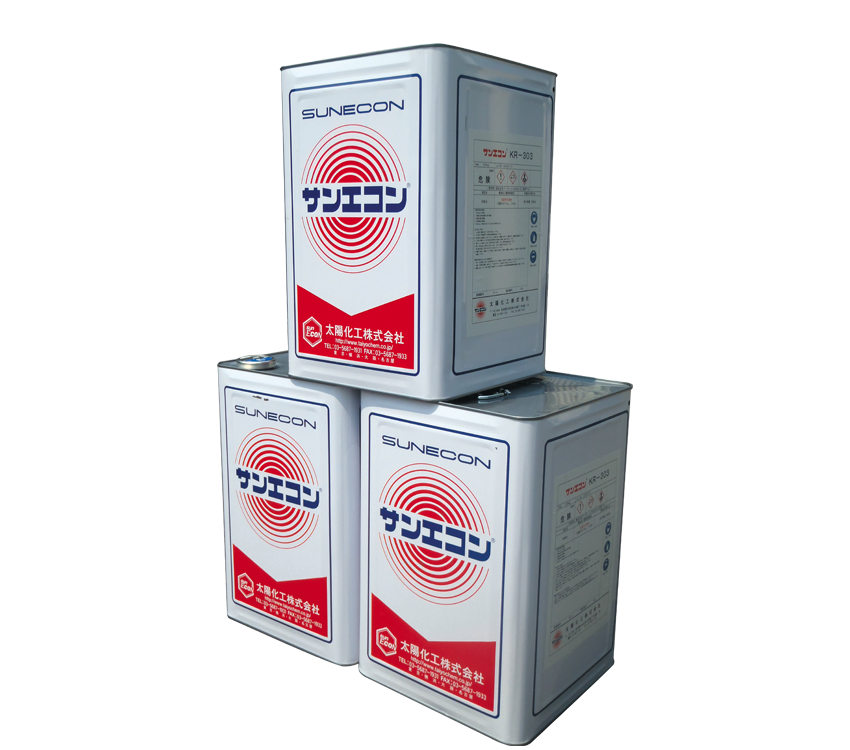 Cleaning Agent for Rubber MoldSUNECON KR-303
Simultaneously removes water soluble/mild red rust and oil stain.
SUNECON KR-303 is the core product of SUNECON series particularly developed as a cleaning agent for rubber mold. Removes burnt rubber, release agents and oxide film instantly without damaging the mold.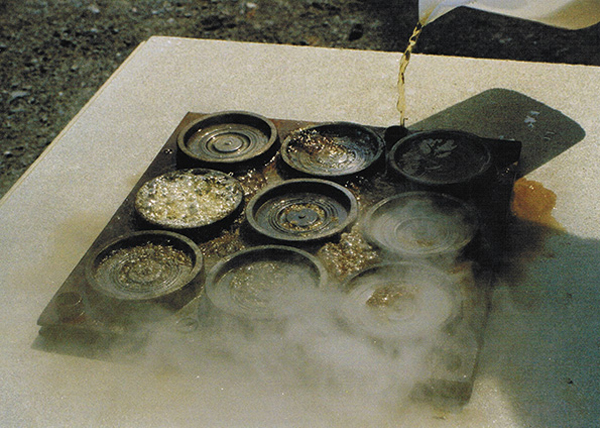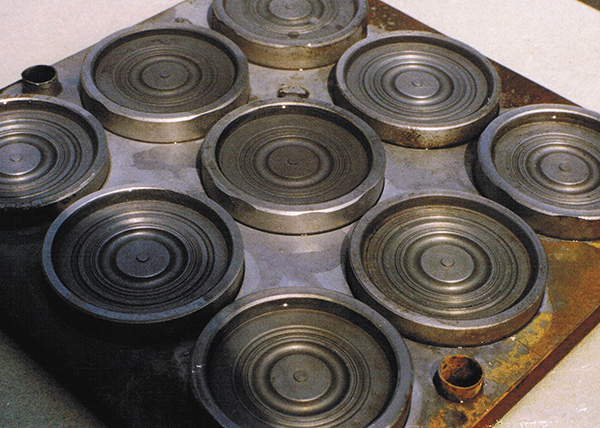 1

Spraying Method
Please apply and spread the solution while the mold is still hot. Solution will start to boil with remaining heat of the mold and removes rubber dust, release agent, oxide film, and mild red rust completely.
After dirt softens and separates from the mold, rinse the mold with water.
2

Immersing Method
Please place the mold into an iron bathtub with heated (95 ℃ or higher) solution. If the mold is hot, the solution does not have to be heated.
After dirt softens and separates from the mold, rinse it with water.
※Please adjust the solution temperature and dipping duration for ideal performance.
Water-Soluble Cleaning AgentSUNECON A-8100
SUNECON A-8100 is an alkaline water-soluble cleaning agent with strong cleansing power.
SUNECON A-8100 may be used not only for cleaning oil stains of machinery but for cleaning metal and resin without dipping them into solution.
Product name
SUNECON A-8100
usage

Degreases cleansing for metallic and resin components.

Cleanses and removes hydraulic oil on construction machinery components.

Cleanses and removes solution for penetrant inspection

Cleanses and removes release agent on machine components
Cleaning Agent for Silicone Sealant MachineSUNECON R-5520
SUNECON R-5520 is a non-chlorinated solvent based silicone cleaning and release agent.
Compared to other chlorinated and non-chlorinated cleaning agents,SUNECON R-5520 has improved performance and does not have strong odor and low flash point.
Product name
SUNECON R-5520
usage

Cleansing silicone sealant machine

Cleansing mold for silicon resin

Removing silicon adhesive
Solvent-Based Cleaning Agent for Lens SUNECON R-4300
SUNECON R-4300 is a cleaning agent for cleansing and removing ultraviolet curing type adhesive on optical lens.
SUNECON R-4300 can remove adhesives and clean lens without damaging metal ion coat film.
| | |
| --- | --- |
| Product name | SUNECON R-4300 |
| usage | Cleanses and removes adhesives on camera lens and optical lens for medical instruments |
Non-Chlorinated Solvent Based Coating Film Release AgentSUNECON R-4052E
R-4052E is slightly alkaline but can be used on non-ferrous metals (e.g. Aluminum) and plated products.
Product name
SUNECON R-4052E
usage

Removes heat curing and ultraviolet curing paint coating film

Removes heat curing and ultraviolet curing ink coating film

Removes adhesive

Cleanses mold for resin molding
2-8-11 Higashi-Nihonbashi, Chuo-ku, Tokyo 103-0004 Japan
03-5687-1931 weekday9:00-17:00
03-5687-1933 24 hours reception
Contact Us