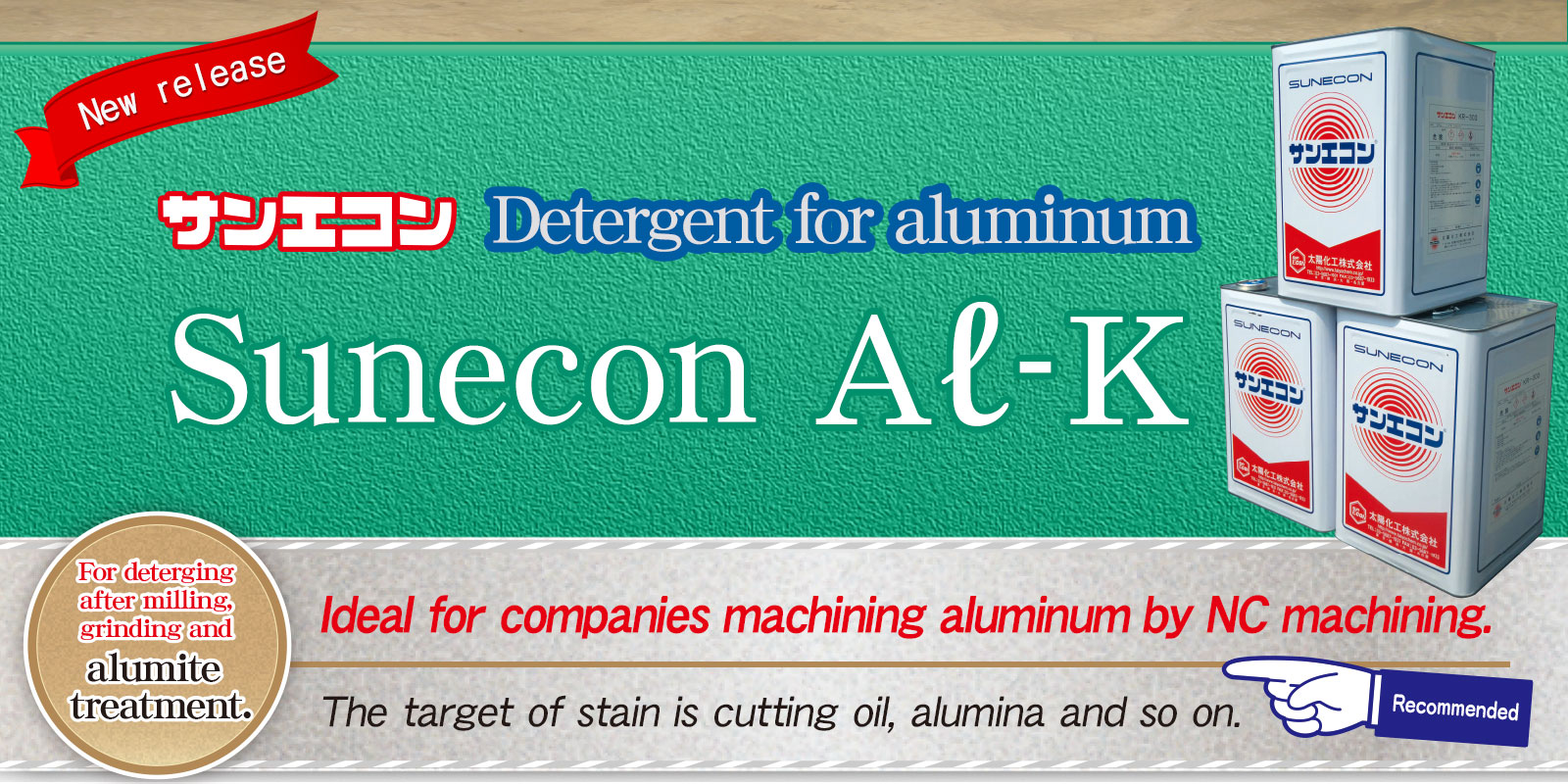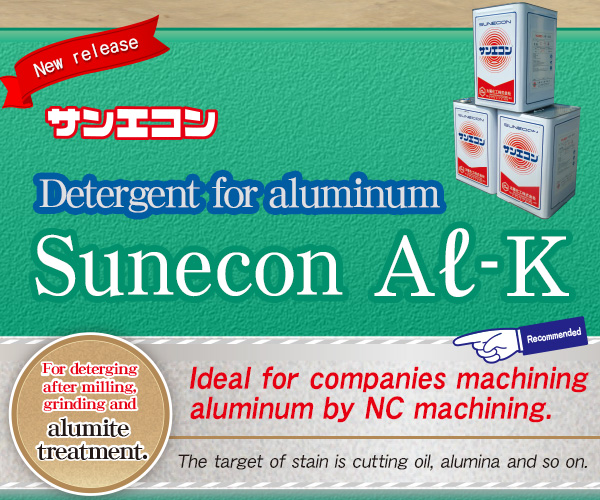 Though aluminum detergent Sunecon Al-K is high alkali, it would not act on aluminum.
Ideal for companies machining aluminum by NC machining.
Aluminum can be protected while cleaning and we will provide clean surface of aluminum by our powerful detergent. For deterging after milling, grinding and alumite treatment. The target of stain is cutting oil, alumina and so on.


Copyright(c) TAIYO CHEMICALS & ENGINEERING CO.,LTD. All rights reserved.