TAIYO Chemicals: Mold cleaner maker
We handle rubber mold cleaner, and ulrasonic cleaner to remove and clean the dirt on rubber mold.
We have sales record from 1962.
We are consistently involved on development, manufacturing. Sales, and conservation.
Feel free to contact us for purchases and questions.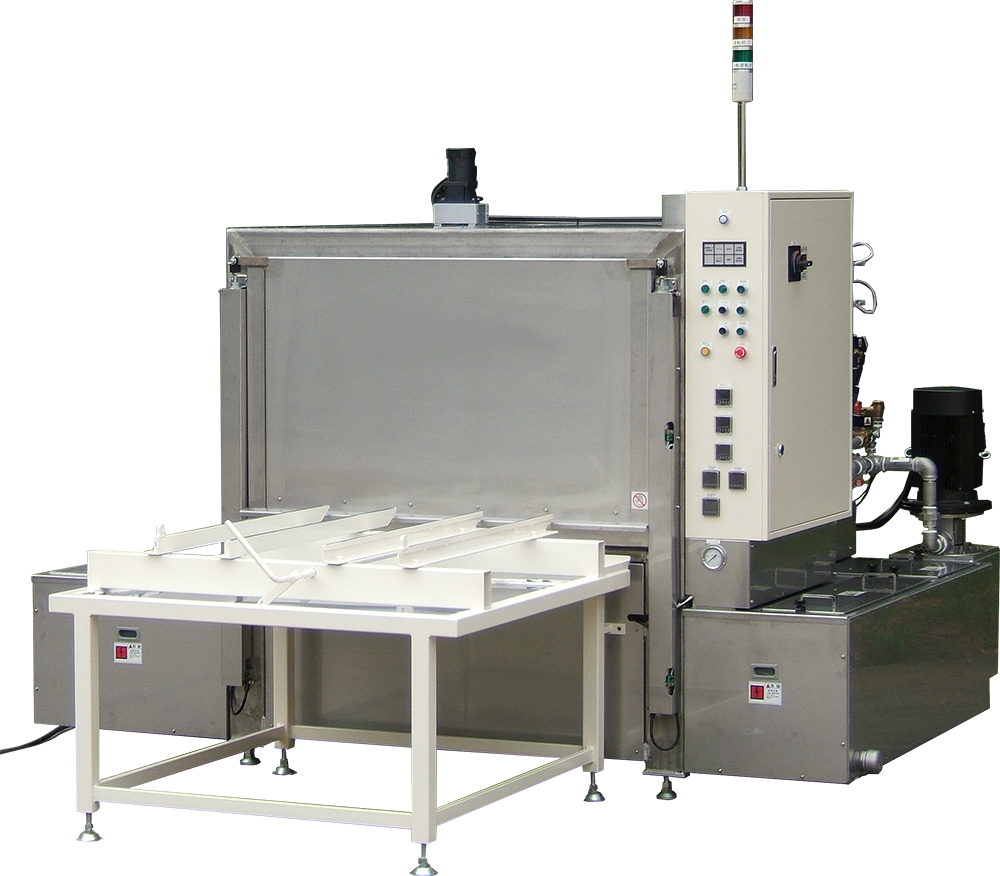 CBD-2R Type Automatic washer for rubber molds
features
CBD-2R Type, Rubber Mold Washing Machine for SUNECON KR-303H
Completely closed system circulates cleaning agents without allowing any solution to escape.
Cleans molds without damaging them or wearing them down. Leaves no dull deposits on plating.
Set the mold, and the washer completely cleans it automatically.
Cleans safely and quickly.
Reduces burrs on your products and saves costs.
Cleaning agents are recycled by closed system.
CM-600, Two-Tank Ultrasonic Wave Washer Ultrasonic wave washer for molds
features
Ultrasonic wave washer system is ideal for removing contaminants.
Physical properties of ultrasonic and chemical properties of agents yield maximum cleaning efficiency.
Water based cleaning agents (SUNECON KR-6100) and low to medium frequency ultrasound yield environmentally friendly washing system.
Ultrasonic wave output: 600W + 600W
Consists of two tanks: cleaning tank and rinsing tank (both tanks use ultrasound)
Ultrasonic wave washer cleans and removes coatings from molds for rubber and resin.
CBD-OF spray washer for small parts and other general purposes Spray Washer
features
Easy to set work pieces.
Saves energy by using double layered insulated tank.
Able to clean from all sides by using a turntable and an U-shaped spray nozzle (patented).
The cleaning basket rotates noiselessly and consistently by spray jets.
Saves costs by reusing cleaning agents.
Simple skim machine(heat immersion machine)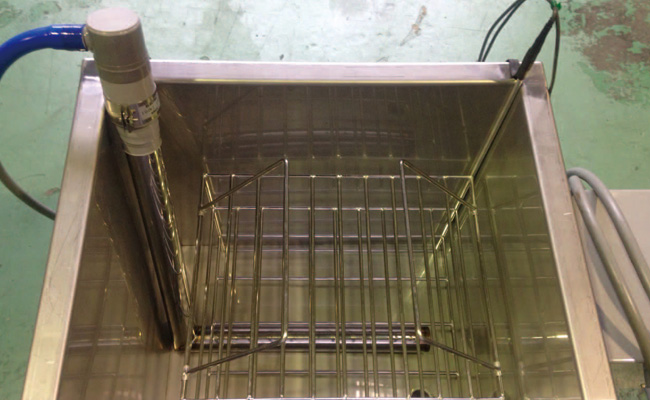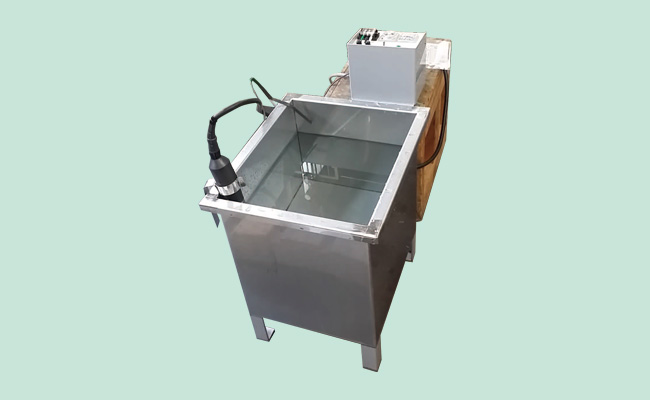 features
A machine to adjust water, alkiline solution to active temperature
Wash the oil stain with heat
Temperature is adjustable with digital heating system
general use
Heating and insulation of alkiline chemicals
example of resistant chemical: degrasing bath, caustic soda, chemical polishing bath, electrolytic bath, unelectrolytic bath, copper strike plating bath, gold plating bath, silver plating bath, copper plating bath
Product name
Washing machine
SUSbath 2t

Size(inner) 350×430×410H

Size(outer) 410×490×(412body+108leg)H

Drain25A with lid with SUS basket

Warming heater

Stainless L-type heater(SUS304)

 

100V 1.9kw 2P 420H×380L

Tube diameter38φ cord1.5m with electric terminal to temperature controller
2-8-11 Higashi-Nihonbashi, Chuo-ku, Tokyo 103-0004 Japan
813-5687-1931 weekday9:00-17:00
813-5687-1933 24 hours reception
Contact Us
813-5687-1931